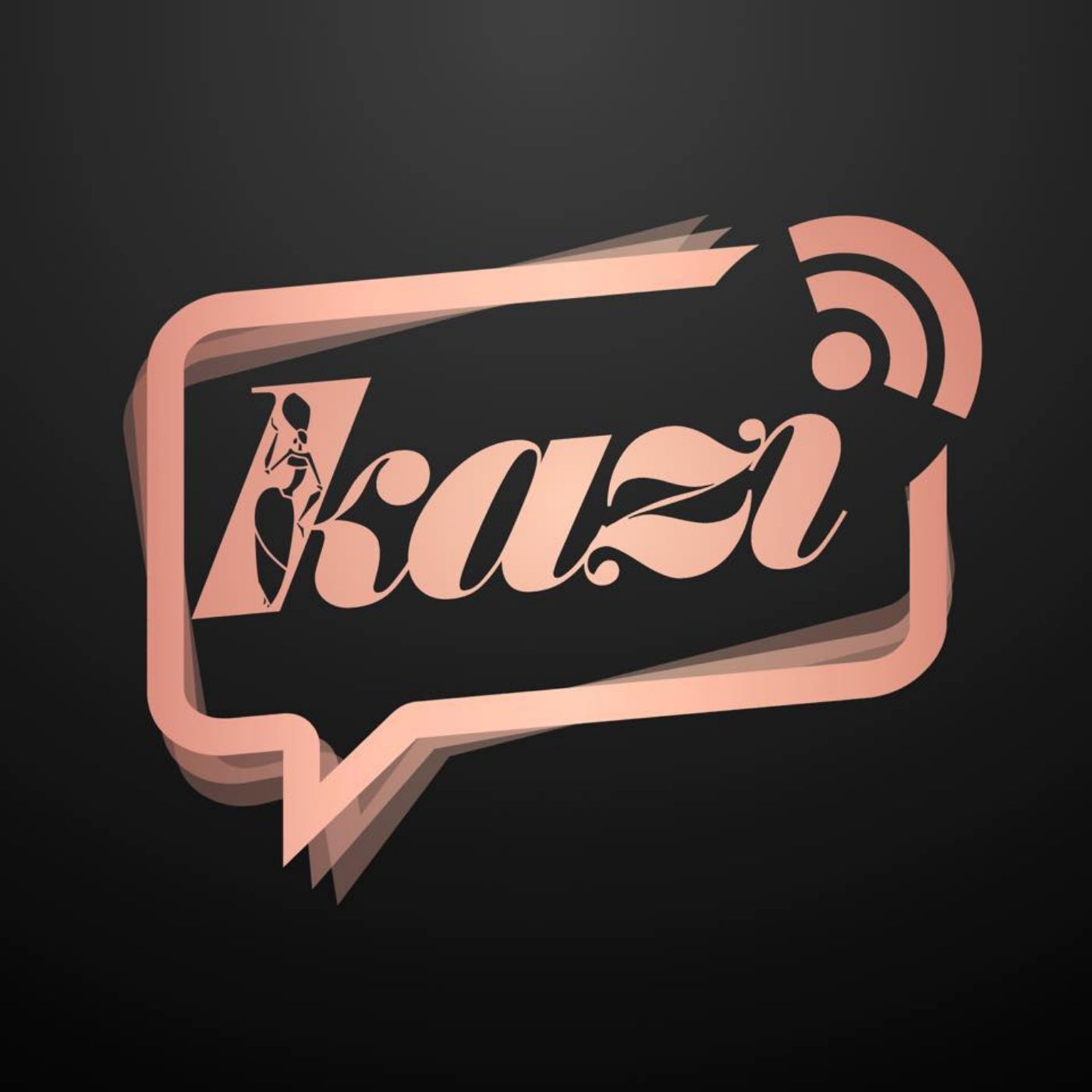 Kazi is a podcast made for women made by women. Hosted by Julie and Claire, week after week a new guest will be in the studio to discuss various topics from their everyday lives to their achievements. Never miss an episode, subscribe. Play, Pause and share.
KAZI MUGABI BYENKYA A WRITER, POET, MUSCIAN ANF ARTIST
06/18/2019 | 00:33:08

Episode Notes

Mugabi ByenkYa is a writer, poet, musician, artist and environmental scientist. He was longlisted for the Babishai Niwe Poetry Award In 2015. His essays and poetry have been published in the God Men project,African writer,Arts and Africa and the Kalahari review among others. Tune in and listen to his amazing story.

KAZI THE MUSIC INDUSTRY WITH ESSY
05/28/2019 | 00:30:44

Episode Notes

The story of making ends meet as an upcoming artiste in Uganda. Meet Musician Essy as she tells her story of a qualified Administrator ending up in Music. Was it Passion or waves of the world.

I LIVE A POSITIVE LIFE HAMAH NSUBUGA
04/30/2019 | 00:25:59

Episode Notes

Haliimah Nakato aka Hamah Nsubuga Hamah is HIV Positive, she has come out to inspire other people to Live a positive life. Always look out to offer that helping hand to others. Lets fight Stigma.

CELEBRATING WOMEN'S DAY
03/16/2019 | 00:35:39

Episode Note

Men shouldn't be given a day off on Women's day. They should be at work as women are home chilling. Don't miss out. Michelle Baine the Roke Telkom Brand Manager gives you her side about Women's day.

Fashion Avenue
03/03/2019 | 00:23:50

Episode Notes

As we start 2019, we thought it best to start the KAZI year on a fashionable note. We sat down with a FASHION DESIGNER and not just any fashion designer but one that we know is passionate about what she does; SHEILA LUKWANZI. Listen in to find out about her label, where she studied fashion and why we are obsessed with her label. As well as her Valentines proggie. Don't forget to subscribe.

DJ Karo-Tastic
03/03/2019 | 00:39:05

Episode Notes

For this episode we caught up with one of the resounding female DJs. She sat down with us an gave us a sneak peek into her life. She is as cool as you imagined. We talked about Basketball, Beats, Boys and plenty of other Bs. In addition, we found out about how she is working to empower the next generation of females. Do not forget to subscribe to get the latest ep;isodes straight to your DMs

Ntemid
03/03/2019 | 00:40:28

Episode Notes

We caught up with a male who believes in the empowerment of the girl child; listen in to find out about Faces Up.

Taliey Magic
03/03/2019 | 00:34:08

Episode Notes

Another exciting episode with a social entrepreneur Taliey Bitature. Listen to find out more about how one of the leading women on Forbes 30 under 30 list.

Evelyn
03/03/2019 | 00:34:06

Episode Notes

Ever met a 20-something that is lives between New York and Kampala, is the International Branding Ambassador for Eve and Nico, started a Non-Profit Organisation and that isn't all. Listen in and learn more.

A Ka Dope-cast
03/03/2019 | 00:42:22

Episode Notes

For this episode, we are joined by an ARTrepreneur, classically trained actress and writer; Kemiyondo Coutinho. Listen for our conversation on all things art, feminism and going COMMANDO!

Nzuri Textures
03/03/2019 | 00:28:51

Episode Notes

Blogging, natural hair, skin and everything lovely!!! Here is our first podcast.